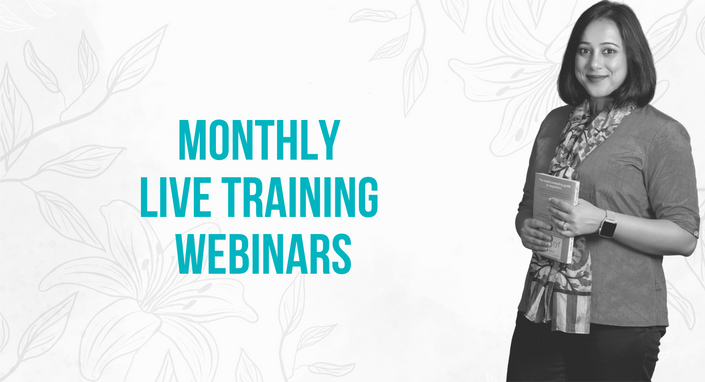 Monthly Live Training Sessions
I will be conducting Live Workshops each month on a plethora of topics like:
1. How to price your products
2. How to build your own wordpress website
3. How to work on your mindset
4. How to use blogging for your business
5. How to plan your finances and create a budget
and much more!!!
Your Instructor
I'm a solo womenpreneur, online marketing strategist, social media expert and business coach for creative women entrepreneurs and freelancers in India.
Know more about me on www.shreyasharanpawar.com